Tree Cutting
& Removal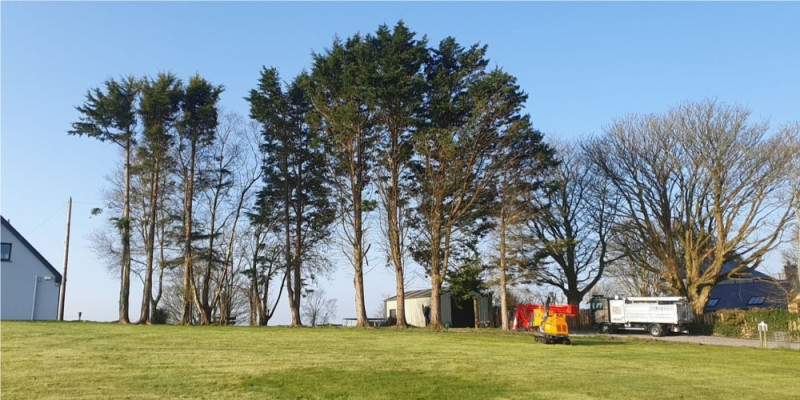 Tree Cutting Suitable for all Garden Spaces
PJ Services uses sectional dismantling to cut down your tree meaning that we can remove trees, even in confined gardens, with no danger to property. Using our cherry picker we remove the tree in sections from the top down.
This technique is ideal for all trees including those that are dead, dangerous, storm damaged, overhanging buildings or property or even sites within restricted spaces.
Onsite Tree Shredding
We offer an onsite tree shredding service using our wood chipper. We can remove all waste in a safe and eco-friendly way, or, should you prefer, you can keep the wood for your own use, e.g. in a wood-burning stove.
Tree and Hedge Trimming
We also can trim your trees and hedges, should you have some overgrowth. Well-maintained trees and properly trimmed hedges provide privacy and wind protection and host birds and other beneficial garden insects. Well-pruned trees and hedges offer an attractive alternative to fences and add value to your property.
Please
contact us
for a quote for your tree removal or hedge cutting requirements throughout counties Sligo and Donegal.